---
Seating in your home, especially if you have a large or young family, needs to be able to withstand any number of spills and thrills. It needs to be comfortable enough to lie on with a good book, but look smart enough for when important guests visit. Your couch, sofa or chairs will have to be able to survive dinner parties, movie marathons, afternoon tea spills and messy children's birthday parties so it's important to choose a fabric that can withstand such conditions. Outlined below are some of the advantages to choosing couches, sofas and seating that feature wool.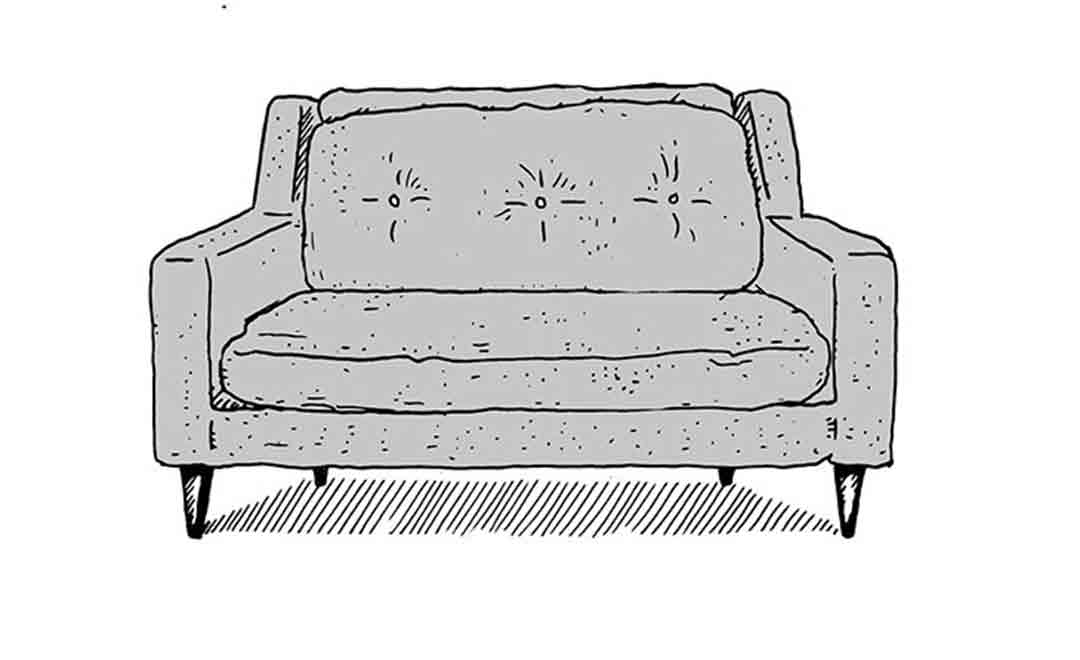 Illustration: Barry Allen Patenaude
Resilinet
When you consider the original purpose of wool — to keep sheep warm, dry and comfortable in a variety of less than desirable environments such as heat, cold, rain, dust or hail storms — it's no surprise that's it's an extremely resilient fabric. While your dining chairs or sofa might not be subjected to such drastic conditions, daily wear and tear is minimised by such a hardy fabric.
Long lasting
Merino wool fibres possess natural crimps which compress and spring back into shape easily. This means it not only keeps its shape and is wrinkle-resistant but is extremely hard wearing and will not tear or fray, keeping your couches and chairs looking great for the long term and saving you money.
Easy to keep clean
A protective layer that naturally coats Merino wool fibres helps prevent build up of dirt and stains. Plus, because wool does not produce static electricity, dust will not gather on your wool upholstery it as it does on synthetic varieties.
Comfortable
The elastic nature of Merino wool fibres makes them soft to touch and spongy when sat on. The fine fibres of Merino wool combined with modern innovations make it smooth and unlikely to irritate even the most sensitive of skin. In fact, studies have shown that superfine Merino wool, because of its breathability and ability to adapt to your body's temperature, is actually able to assist in the healing of skin conditions such as dermatitis.
Safe
In living rooms or dining rooms that might have a fireplace it's important to choose furnishing fabrics that are not flammable, to keep your family safe. The chemical structure of wool makes it naturally resistant to flames and much harder to ignite than other types of fabric. Temperatures need to be at least 570 degrees Celsius for wool to catch alight, while some synthetics will ignite at temperatures as low as 160 degrees Celsius.
Eco-friendly
Environmentally conscious families, and let's face it that's all of us, will be pleased to know that Merino wool is an entirely naturally produced renewable resource grown throughout the year on the backs of Australian Merino sheep with the help of just air, grass, water and sunshine. It is also biodegradable and when disposed of correctly it will decompose and add nutrients back into the soil. Choosing wool fabrics for your seating is an eco-friendly choice.